Great Workplaces Empower Employees & Influence Greatness
Great Workplaces Empower Employees & Influence Greatness
By Zubin Zack, Managing Director, O.C. Tanner India

O.C. Tanner is the global leader in employee recognition and workplace culture that specializes in providing world-class training, social appreciation, employee recognition, service awards and many more.

Companies often think that it is not in their hands to build a corporate culture or something they can control. They assume that it is best to leave it alone and it would work itself, but that gives the possibility for it to hard hit an organization. Culture has been always an important aspect to a company and with the ever growing millennials and Gen Z in the workforce; it is becoming more than just a buzzword. Company culture defines it and sets it apart from others. The current workforce wants to work for companies that share the same values and feel like their work is making a difference; a culture that fits them.

O.C. Tanner Institute has recently introduced their year-long study – The Global Culture Report 2018' that further identified and analysis the six fundamental elements. The six Talent Magnets –Purpose, Opportunity, Success, Appreciation, Well-being and Leadership are basically the reasons to attract and connect employees at workplaces and incorporate a Culture Framework that is essential for leaders to evaluate, measure, and improve workplace culture. In the research, it's observed that when companies excel in all six Talent Magnets, organizations and employees thrive.

The Six Talent Magnets & Their Impact on Future Workplace Culture
1. Purpose
Importance & Findings: Employees have the longing to be connected to something bigger. They want to feel that they are also contributing, in bringing change, and organizations should not disregard it. Organizations have to work on refining, communicating, connecting, and reinforcing their purposes in an inspiring way.

Our surveys have found that the Millennial and Gen Z generations, in particular, are drawn to organizations with a strong purpose. They are more likely to work for & stay with companies that have a clearly defined purpose and meaningful opportunities and are loyal to individual leaders with a strong sense of purpose. 68 percent of millennials say 'changing the world' is a personal goal they're working toward, and only 20 percent of millennial employees plan to stay for more than five years in companies where they feel profit comes before purpose. Our research demonstrates that the purpose is lagging worldwide:
• Only 66 percent of employees worldwide feel a sense of purpose from their organization.
• Only 53 percent of employees describe their company's purpose as inspiring and say it speaks to them.
• 31 percent feel their company's purpose is too generic and report that it is mocked.
• 33 percent feel their purpose is merely a reworked version of their competitors.

Key Takeaways: It is best suggested to align your employee & customer value proposition to the company's purpose. Communicate it, loud & clear, to tell employees how each of them contributes to their purpose and recognize those who live your purpose.

2. Opportunity
Importance & findings: While employees' value promotions and pay raises, these are no more the only forms of opportunity that they desire now. They want to do challenging work, try new things, work on special projects, and to be continuously learning. The opportunity for employees today means providing the ability to grow, develop, and to contribute. In our research, we found that 83 percent of employees say they're more likely to stay with an organization that offers new challenges to solve and projects to work on, rather than one without those opportunities. Even if employees aren't earning a new title, they want to feel connected to something important in the organization and be involved in doing important work.

Our research shows over half (52 percent) of Gen Z employees prefer variety in their day-to-day job over a promotion, and many employees see things like influencing decisions and being involved in special projects with key influencers as a critical component of opportunity.

Key Takeaways: It is best suggested to provide a variety of meaningful work by assigning special projects, empower employees to influence decisions and further supporting cross-functional networking and mentorship for all.

3. Success
Employees need to know what success looks like, understand how to be successful, have the tools to be successful, and feel that their performance is actively coached, supported, and fairly assessed.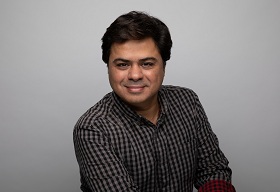 Significant differences exist between each generation and their overall sense of success at work. Our research shows only 47 percent of Baby Boomers and 50 percent of Generation X feel success at work, while 61 percent of Gen Z and millennial employees say they experience workplace success.
Key Takeaways: It is best suggested that organizations need to provide tools for success to their employee by making performance reviews fair & frequent that will in turn help employees know how to achieve and also teach employees what success looks like.
4. Appreciation
Your team is working hard and in return they do expect a bit of an appreciation with a fair amount of judgment. It's a way you tell your team that you value their every effort put into the project done. While the compensation & benefits can contribute to a feeling of appreciation, things like autonomy, trust, responsibility, interactions with others, and authentic and sincere recognition are even more impactful. It helps to improve engagement, inspire innovation and build loyalty.
Companies should focus on creating peak employee experiences equally in each of the six Talent Magnets as they help to build connections to purpose, accomplishment, and to one another
Our research shows significant generational differences for Appreciation. Generation Z scores highest, with 80 percent feeling appreciated. Millennial, Generation X, and Baby Boomer employees score considerably lower.
Some key findings from the report:
• 71 percent decrease seen in a feeling of appreciation when praise or recognition is not given after an employee gives extra effort or accomplishes something great.
• 40 percent of employees feel that the recognition they receive at work feels like an empty gesture, according to our study.
Key Takeaways: It is best suggested that the companies make a genuine effort to prioritize recognition with a personal hint to it and making employees feel irreplaceable.
5. Well-being
50 million workdays are lost each year due to stress on the job. Current workplace culture is hurting the employees' ability to be engaged, be their authentic selves, and be happy and fulfilled in other areas of their lives. Holistic well-being means caring for the employee as a whole - their physical, but also the social and emotional well-being.
By combining well-being and recognition efforts, companies create more positive, peak employee experiences. They build a culture that focuses on employees overall sense of self. They show the organization cares about its people, not just as a means of production, but as a valued member of the world, which makes employees want to stay for the long haul. A place where employees can be authentic is a place where they can genuinely thrive at work. When employees experience recognition, either by receiving or giving recognition, they felt an 8.8 percent increase in their well-being.
Our research shows that an effective recognition yields:
• 29 percent increase in the feeling of work/life balance
• 33 percent increase in a sense of belonging
• 27 percent increase in overall self-rated health
Key Takeaways: It is best suggested to include wellness in our work culture companies that need to focus on the picture and make well-being an inclusive activity, build connections and work/life integration and reimagine your space.
6. Leadership
The relationship between a leader and an employee is a critical connection - if the link is weak or negative. Our research shows that employees will be disconnected from other aspects of culture as well. We found that when leaders are mentors, actively advocate for employee development, and proactively connect their employees with meaningful opportunities, employees and leaders feel more successful, become more deeply connected to one another, and contribute to a stronger workplace culture.
We see generational differences in the perception of leadership. Generation Z and Millennials favorably assess their leadership 61 percent of the time, with Generation X and Baby Boomer employees at 54 percent and 51 percent, respectively.
Key Takeaways: It is best suggested to teach leaders to be mentors & advocates for development. Help leaders be transparent and aligned. Encourage leaders to get to knowtheir employees personally. Use recognition to build relationships.
Companies should focus on creating peak employee experiences equally in each of the six Talent Magnets as it help to build connections to purpose, accomplishment, and to one another. These connections will produce a workplace culture where employees thrive.